PANT DU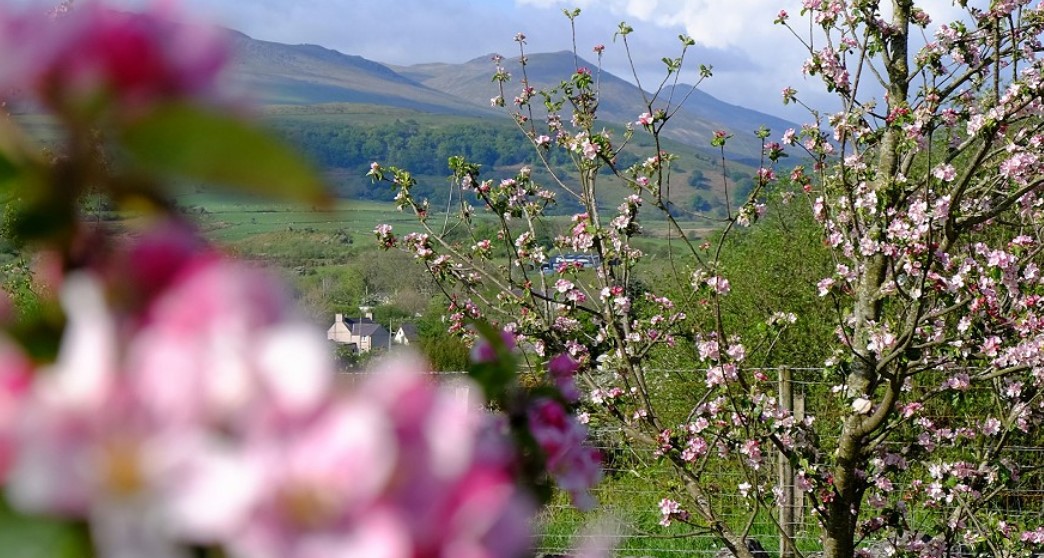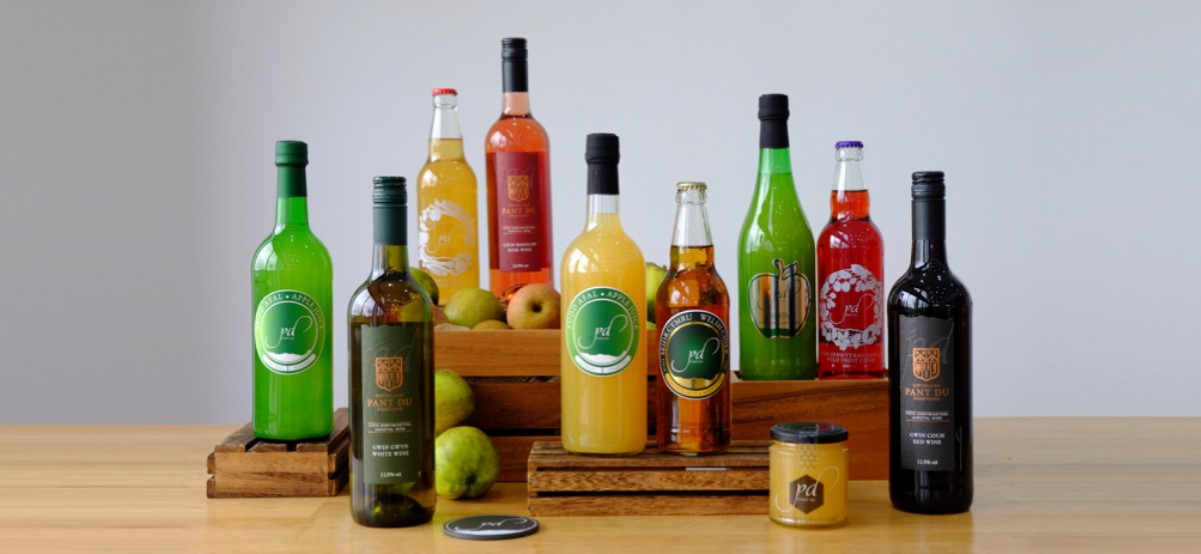 Pant Du is a family run Vineyard and Orchard, established in 2007 by Richard and Iola Huws.

Pant Du

produce includes Wine, Cider, Apple Juice, Spring Water and Honey. Over the years Pant Du have won many awards and accolades for their unique Welsh products.

9 acres of vines and 18 acres of apple trees have been planted on the former farmland, transforming the slopes of Dyffryn Nantlle valley.

3,200 apple trees are planted at the Pant Du Orchard, 2,000 of them are traditional cider apple trees, and the rest are native Welsh apple trees. Pant Du Cider is pressed from traditional cider apples and Welsh variety apples. The result is a pure craft cider, fresh and fruity, full of apply taste.

Pant Du produces five types of Cider - Dry and Medium Dry, as well as Rhubarb flavoured Cider, Wild Fruit Cider, and Passion Fruit & Lime Cider. 700 of the native Welsh varieties that are plated at Pant Du are Bardsey Apple trees, a variety that was at one time almost extinct. Through planting so many of the trees Pant Du are contributing towards the development and future of the historical apple from the Llyn Peninsula.

Pant Du produces 3 varieties of apple juice. The Still and Sparkling Apple Juice are made using a variety of apples; the Bardsey Apple Juice is made with a single apple variety.

There are 6 different varieties of vines planted on the slopes of Pant Du - Seyval Blanc, Sigrrebe, Souvignon Blanc, Pinot Noir, Frühburgunder / Early Pinot Noir, Rondo. These special grape varieties were specifically chosen to work well with the soil and climate conditions here in North Wales. White, Red and Rose wines are produced.